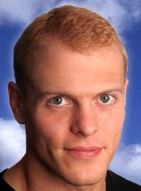 Timothy Ferriss (born July 20, 1977) is an American author, entrepreneur, and public speaker. Nominated as one of Fast Company's "Most Innovative Business People of 2007" and Forbes Magazine's "Names You Need to Know in 2011," and author of the new #1 New York Times bestseller, The 4-Hour Workweek.
He is also author of the #1 New York Times, Wall Street Journal, and BusinessWeek bestseller, The 4-Hour Body, which has been sold into 35 languages. He is listed as #13 in the "100 Most Influential VCs, Angels & Investors" rankings.
________________________________________________________________________________________
Related Videos:


________________________________________________________________________________________
Newsweek calls Tim "the world's best guinea pig," which he takes a compliment.
Tim has been featured by more than 100 media outlets–including The New York Times, The Economist, TIME, Forbes, Fortune, CNN, and CBS–and has been a popular guest lecturer at Princeton University since 2003, where he presents entrepreneurship as a tool for ideal lifestyle design and world change.
He is also an active education reformer and has architected experimental social media campaigns such as LitLiberation to out-fundraise traditional media figures like Stephen Colbert 3-to-1 at zero cost, building schools overseas and financing more than 25,000 US students in the process. He is on the advisory board of DonorsChoose.org, an educational non-profit and the first charity to make the Fast Company list of 50 Most Innovative Companies in the World.
Tim has been invited to speak at some of the world's most innovative organizations, including Google, MIT, Harvard Business School, Nike, PayPal, Facebook, The Central Intelligence Agency (CIA), Microsoft, Ask.com, Nielsen, Princeton University, the Wharton School, and the Stanford Graduate School of Business.
He has also been invited to speak and keynote at world-renowned technology summits including EG, FOO Camp, E-Tech, Supernova, LeWeb, and the Web 2.0 Exposition, where he shared the stage with figures like Eric Schmidt, Chairman of the Board of Google, and Jeff Bezos, founder and CEO of Amazon.